Aug 05, 2020
5 Questions That You Must Ask Your Home Electrician Before Hire Them
Owning a house can be a very fun and rewarding adventure. There is a constant stream of little projects to large scale renovations to keep you busy if you choose, and many of these projects afford homeowners the opportunity to develop skills and learn a few things along the way. While many home improvement projects can be done on your own, there is one field in particular where you need to tread lightly. Working on your home's electrical can be a risky endeavor, but thankfully there are many residential electrical services out there ready to help. As one of the premier electrical contractor teams in Vancouver Wireman Electric is here for you – no matter the size or scope of your project. Before hiring any Vancouver electrician, however, here are the five critical questions you need to ask.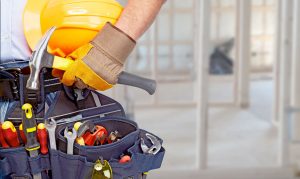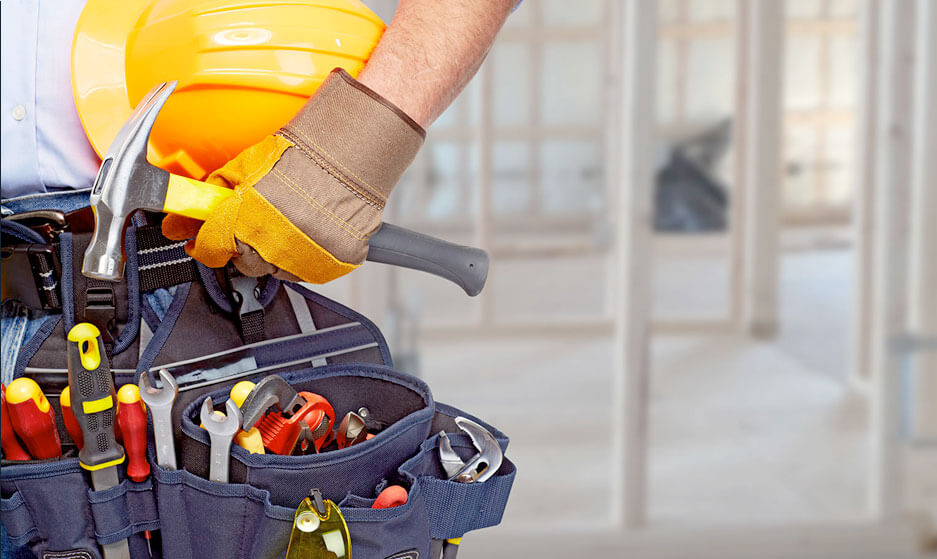 If you are hiring an electrical contractor to work on your home, they need to be licensed. While this may seem like a no brainer, it is a crucial bit of information to get before fully committing to bringing a Vancouver electrician into your home. Be sure to get verification and see a copy of their certification before sending them loose on your wiring!
Do You Have Any References or Reviews?
In today's world, you can answer this question by doing a bit of research online. Before hiring residential electrical services, check to see what type of projects they have completed in the past and what kind of reviews have been left online. If you are still wanting more, ask for references from the electrician or contractor company directly. You can even save yourself some hassle by asking friends, family, coworkers, etc. if they already have a local electrical contractor they would recommend.
What Kind of Insurance Do You Have?
As mentioned above, working on electricity in your home is arguably one of the riskier projects to tackle. That being the case, you need to make sure that whichever Vancouver electrician you hire is fully insured. While most projects will go off without a hitch, you will be able to rest easy knowing your contractor is well insured in case something were to go awry.
What Is Included in Your Quote?
Hidden fees and unexpected costs are the worst types of surprises when it comes to home projects, and you can save yourself a big headache by asking for clarification on your initial quote upfront. Ask for an itemized breakdown of parts and services, a thorough analysis of what work is going to be complete, and an hourly rate for the residential electrical services. Get this all in writing so you can crosscheck and reference throughout the project and upon its completion.
Does Your Service Come With a Warranty?
This should be a go-to question for any major expense. Most electricians will provide some type of labor warranty in case something pops up after they have left the worksite. Double-check with your electrical contractor to see what their warranty includes and how you will be protected after the project is complete.
Electrical repairs or renovations are no easy feat, and the best way to ensure satisfaction with the final product is to hire a trusted team of electricians to handle the project for you. You can start by asking the five questions above, or give our staff at Wireman Electric. The experts at Wireman have built our business on high quality and affordable electrical work, and we're always eager for the next job. Give us a call today, ask those five questions above, and get moving on whatever electrical project you have in mind!
Professional, friendly, informative. Fixed the outlets and breaker quickly while letting us know what caused them to fail.

Chris Larocque
21:31 10 Jul 21

Jessica Mackey
23:26 04 Jul 21

Christine Stephenson
17:12 02 Jul 21
I needed a number of electrical services around my home with the primary one being a hot tub installation wiring. I found Harman and his company through the web after receiving other quotes that were unreasonably high. Harman came in and gave me a reasonable quote so I made the decision to give him a try and I was glad I did. He arrived early for every service call and walked me through everything he would be doing. He was also very flexible when I had a few change requests. All the work was performed to my satisfaction and I highly recommend him and his team to anyone looking for a reliable and customer service oriented electrical contractor.

Outstanding great job if you need an electrician I would highly recommend them

Bob McAloney
16:35 19 Jun 21
We are a plumbing heating and gas contractor, earlier this week we found ourselves in a bind, I called the team at wire-man electric and they were on site within hours! Not to mention the final bill was at a price that made us feel as if we got "hooked up"

RMC Plumbing
03:54 13 May 21
Prompt professional and friendly service:).

The 2 electricians were professional and hard working. Arrived on time and it was great they took the debris away. For the bathroom fan installation/upgrade, they discovered the old fan "installed by the previous owner of my condo, was not connected to the vent. The vent was on the other side of ceiling. The price was very reasonable. Highly recommend!

Vicki Travis
02:56 04 May 21
Harm and his team are top notch. Good quality work, and very good customer service.

Harman was very friendly and efficient, I explained my issue and away he went trying to fix it, and within half an hour everything was working perfectly. Highly recommend.

Great service and very reasonably priced. Punctual, professional and efficient. Highly recommend.

Elena Grant
16:44 21 Apr 21
I have had both a light fixture installed and pot lights installed by Wire-Man. They provide excellent service and quality work!Best part was easy communication through Instagram. Will definitely be using them again!

Lindsay McFarland
14:20 15 Apr 21
The woman I spoke to first on the phone was very professional, friendly and helpful and assured me someone would get back to me right away and within minutes I received a call and the technician was on his way! Harmon arrived promptly, masked and with a great attitude. I had several repairs I needed done and they were done well and properly leaving me and my husband feeling very reassured that we were safe electrically. I expected to be billed a lot more than I was and the payment was easily made I highly recommend dealing with wireman! I had tried to contact an electrical contractor that I had used for a large renovation and they couldnt help me for weeks and called a few times before even a return call

Alison Yates
04:09 10 Apr 21
Harman at Wire-man Electric is great to deal with. Not only is he quick to reply to emails, but he provides excellent customer service and his rates are very reasonable. Plus, he's available weekends, which is great! I highly recommend him for all your electrical needs.

Tina Pereira
00:11 04 Apr 21
I was having some issues with my electrical services. Having experience working in the construction industry, I attempted to diagnose the problem myself. My findings showed this to be a way larger problem. I called Wire-Man Electric explained the issues, and Harm was able to both explain and diagnose the issue with clarity in a structured systematic approach. I was surprised to know it was a lot less work than expected. Working in the construction industry for many years it's hard to come by someone who can articulate a problem and solution with such eloquence. I left this interaction with more knowledge and an overall better understanding of my electrical system. I really appreciate the friendliness, professionalism, and overall strive for perfection in the business process shown by Wireman. I will definently use them for my electrical needs in future projects!Thank youPaul

Paul Dhaliwal
17:38 24 Mar 21
Great job taking down old fixtures and installing new light fixtures in our home. Reasonable price as well. Recommended!

Doug/Delaine Willms
22:54 23 Mar 21
Excellent experience! Harman was very helpful in providing a quote. Appointment was easy and quick to schedule. Crew arrived right on time, were well organized and got to work right away. They did excellent work and cleaned up afterwards. Great work, respectful and fair pricing. I will definitely be acquiring their services again for future projects. I highly recommend them.

I loved the professional service of Harm and his team. They were on time, installed the job and cleaned up after as well. Good price and professional attitude. I will definitely use Wire-Man again in the future. Thanks guys!

Rohit Naidu
23:37 17 Mar 21
Had excellent service from Harman. Very responsive and did great work. Can't recommend him enough.

Scott Jessiman
19:31 20 Feb 21
Harman was very responsive, available pretty quickly, and did great work! We had a few pot lights installed, along with an outlet in our kitchen island. I would highly recommend.

Rebecca Weir
21:36 19 Feb 21
Excellent service! I am very happy with Harman and his crew! They did a great job installing the Nema 14-50 plug for charging my electric vehicle. Professional, efficient, friendly and very experienced. Great price too. I strongly recommended them.

Carlos Silvestre
03:12 16 Feb 21
The repair was timely and reasonably priced. From initial inquiry to repair took 24 hours. Could have been less if I'd been home when they were available. Harman was great - let me know he'd be 1/2 hour later than expected and then was right on time. Having spent whole days at home waiting for trades people to show up, and then they don't, this was greatly appreciated! It works, I'm happy.

Laura Cheadle
04:36 27 Jan 21

Great service and great followup. Recommend these guys for anything electrical. ThanksCarole

Carole Mills
17:11 13 Jan 21
They had a guy come over two hours after we called. He was on time, he was able to trouble shoot multiple problems very quickly and he was polite and pleasant. Ended up cheaper than I thought it would be as well - couldn't ask for more!

Nicolas Eisenkraft
01:31 05 Jan 21
We just purchased a townhouse and well my " its easy you can do it yourself" light swapping out my kitchen pot lights didn't work out as planned. I was half way through my "easy project" and I was simply in over my head. One call cleared things up. I had an appointment set, they arrived on time, swapped out the lights, fixed the mess I started, cleaned up the work area and 2 hours later they were done. Best service you could ask for. Do it yourself and phone them!

Jim Bennett
04:53 31 Dec 20
We contracted the services of Wire-Man Electric for our new restaurant project in Fleetwood. Harman and his crew did a fabulous job ! They were punctual, professional and flexible. Commercial projects can get complicated when it comes to changes to the plan but Harman and his crew were very flexible to all the changes.We would recommend their services to anyone who is looking for quality work and wants the project to be finished in a timely manner.Thanks Harman :)

Denny's Surrey/Delta
17:02 17 Dec 20
Highly recommend Wire-Man electric. Incredible service and work and were fast and efficient.

Milestone Signs
03:20 16 Dec 20
Their service and professionalism was incredible. I highly recommend them.

Chris & Heather MacAlpine
21:23 15 Dec 20
Wireman are awesome at what they do! Great communication, fast and efficient service at a really good price! Harman and his team did an amazing job in our store and we couldn't be happier with the level of service! We highly recommend Wireman services for any electrical work needed.

Alex Sallta
02:48 09 Dec 20
Very helpful and efficient! They fixed everything and now I am happy!

Kitina Sweet
03:41 28 Nov 20
Very professional and thorough service in a timely manner. Harm was excellent - thank you!

Lisa Ferris
00:57 24 Nov 20
We are SO happy with all the amazing work done in our kitchen renovation! We had outlets moved, potlights and pendant lights added, new switches put in, and under cabinet lighting installed! It was a big project and we were so lucky to have Harman and the team to help bring it all together. We will definitely be using Wire-Man for all our future projects!

Meagan Oravec
03:48 23 Oct 20
The Wire-man team were prompt with communication, completed the job to spec and quick to invoice to complete the project. Will absolutely be calling them again for future electrical needs!

Jordon Ananmalay
01:54 09 Oct 20
Harman and his team completed a wide range of electrical work in our house. They're professional, courteous, efficient and most importantly a pleasure to have in our home. We had complete confidence in everything they did and were so pleased with the finished work.

donna hollyman
20:11 03 Oct 20
We got our games and living room lighting updated to new recessed LED lights. Wire-Man were true professionals with attention to detail in prepping work area thoroughly, detailing planning and measuring, quality install and proper post cleanup. We are very happy with our updated lighting and I would highly recommend Wire-Man both in terms of cost and quality.

Gurinder Randhawa
21:22 25 Sep 20
I've worked with Wire-Man Electric on a handful of residential and commercial projects over the last year.Harm and his team do great work, are very responsive, provide clear + fair quotes before work beings, and provide a positive and stress free experience every time.Highly recommend. Thank you!

Brendan DeBrincat
00:53 19 Sep 20

hamdilch Pitts
20:13 15 Sep 20
We called several companies and Wire-Man got back to us super fast! They were able to fit us in very quickly, next day in fact, which I was not expecting! They showed up early and were very efficient. They did a great job, no hidden fees, no re-scheduling. I had them take a peek at some damaged electrical units while they were there for the initial light installation. I'd use them again in a heart beat, and I'd recommend them to anyone who needs something done with electrical. Great company, Great response time, I'm very impressed. Thank you!

Stacey Desnoyers
01:23 10 Sep 20
They were reliable and professional and I wouldn't hesitate to use them again.

dave Allison
01:17 25 Aug 20

Isaac Ayisi-Nyarko
23:21 20 Aug 20
This company is amazing!! Our trusted home inspector had highly reccomended wire-man. We had multiple complicated electrical issues come up in our home and prior to contacting wireman, we were told by others that it may not be something that can be an easy fix. They are professional, quick to respond, straight forward and fair with their pricing, no hidden unexpected fees after the work is done either. They were also able to easily fix our multiple issues so quickly that I ended up asking them to do other electrical work we needed done. We have never had such a positive experience with a company before.

Katrina Heard
18:43 15 Aug 20
Excellent service! I am very happy with Harman and his crew! Professional, efficient, friendly and very experienced. They know exactly how many pot lights to place and where they need to be. My living room, kitchen, and dining room now feel so much bigger. They suggest to put in a dimmer which adds so much ambiance to the rooms and saves energy. They are very helpful with all my questions and help, even after the project is done. Competitive pricing too. These guys are professionals. I strongly recommended them for all your lighting needs!

MJO Solutions Ltd.
06:43 08 Aug 20
This is a truly great business to use.We had Sukh and JD here today and Harm did all the quotes before the work was done.Sukh and JD were very quick and efficient in their work and honestly the best part was they cleaned up so well like they had never been here. We have had them in for three jobs so far and that won't be the last work they do for Yokohama Tire.For any electrical needs for companies in area call these guys first.Thank you Wire-Man.

Jason van Ek- Veenstra
22:36 06 Aug 20
They were very responsive, reasonable and reliable. WE will be using them in the future.

Kristen chafe
22:30 31 Jul 20
Punctual, knowledgeable, straight forward and honest. My husband outsources to no one and these are his comments. Problem found and corrected in fuse panel, highly recommend.

After trying to find an electrician for a week, I saw a 'Wire-Man' Van driving around and sent them an email. Harman was very quick to reply and managed to complete the job a few days later. Super fast, professional and reliable. Thanks for everything!

Janelle Bell
21:02 28 Jul 20